EDIT MAIN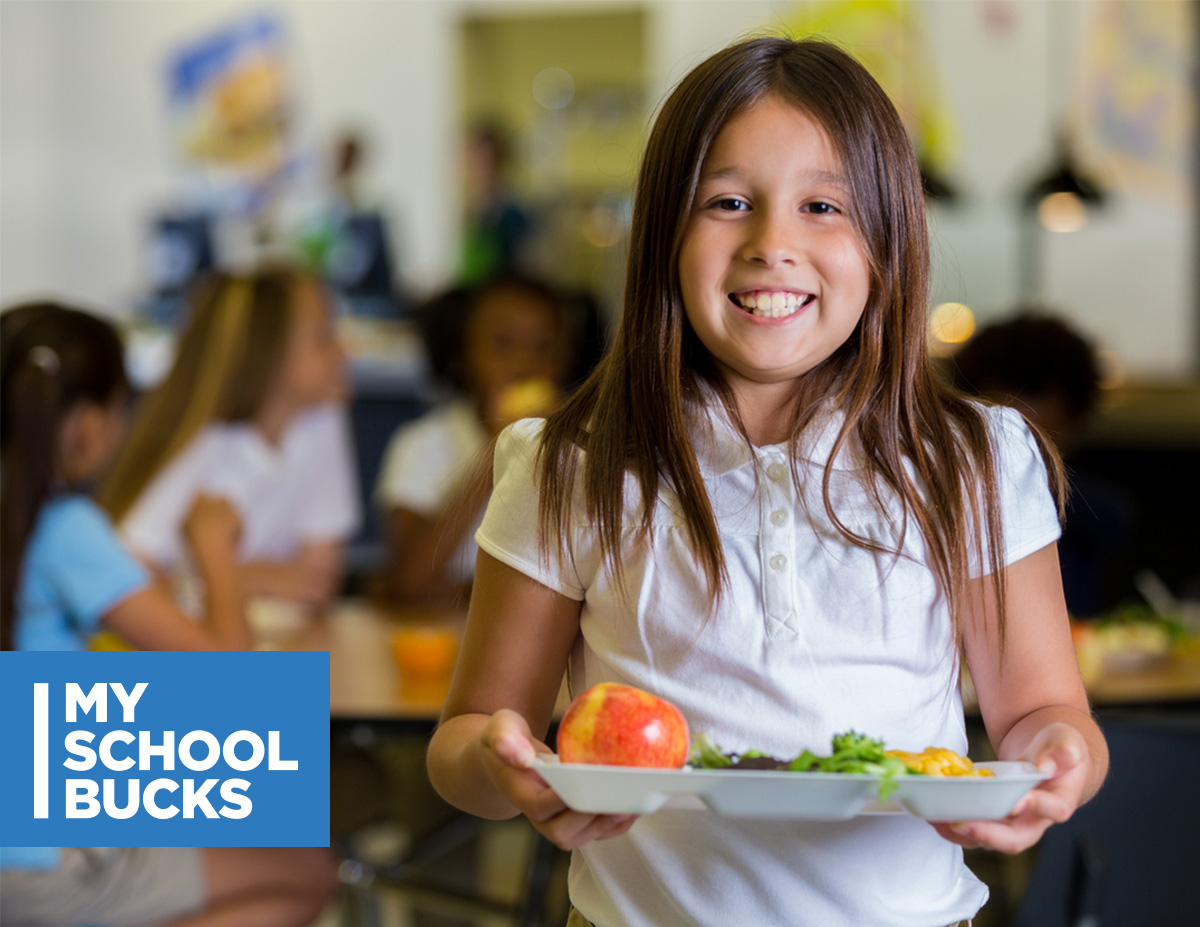 My School Bucks Website and Registration

Cafe Menus
Main Lunch Prices: K-8 -$2:20, 9-12 - $2:30, Half Pint of Milk: .50
Lunch meals consist of 5 meal components- a meat/meat alternative and grain, 2 servings of fruit/vegetables, and 1 serving fluid low fat or fat free milk.
Students may refuse any 2 of the items offered. Students must select one of the choices above the dotted line and at least two or more items below the dotted
line. Each main entree includes at least 1 serving of bread/grain incorporated into the meal.
Breakfast Menu
Breakfast price UPK-12 $1.35. Half pint of milk $.50. Breakfast meals consist of an entree, fruit/juice & milk choice.
Students must select three components and one must be an entree. Other daily entree choices: Cold Cereal, Hot Oatmeal(Seasonal), Yogurt with Teddy Grahams, Toast w/Butter, Peanut Butter or Jelly.
All entrees include choice of fruit juice/fresh fruit and low fat or fat free milk choice.
All breakfasts include Fruit, Juice & Milk.
All Lunch & Salad Bar choices include Milk.
The cost of juice or milk at milk break is .50/ day and is not covered by the free/reduced meal plans.

Salad Bar is offered for all 5-12 Students for $2.30

Please remember to Pre-pay your child/children(s) meal accounts. Meals only may be charged to a student's account, student's will not be denied a reimbersable meal even without the ability to pay. Ala Carte items may not be charged.

** Although it is our goal to maintain 100% accuracy of offered menu items, we are not responsible for last minute menu
changes as a result of product availability or NY State Regulations. Clymer School is an Equal Opportunity Provider &
Employer.**
** Summer Feeding Programs are available at Sherman Central School, in Sherman, NY or the YMCA in Corry, PA **

2020-21 Application for Free and Reduced Price School Meals and Milk Some CCS families may qualify for Free & Reduced Meals for their children. To find out if you qualify, please print out a Meal Application and return it to the school.