Come out and support the Class of 2027!! The 8th grade class is having a cash bingo this Sunday, March 26th, at the Corry VFW. Doors open at noon bingo starts at 1pm. Tickets can be purchased at the door. Have a great weekend!!

Next weeks sports schedule 3/27-4/1 (subject to change) Wednesday: JV Baseball at Frewsburg 4:45 start. bus at 3:30 Friday: Var. Baseball: at southwestern 4:30 start. bus at 3:15 Saturday: Var. softball: at Wellsville 12:00 start. Bus at 8:30 AM.

Kindergarteners using their pre-reading skills with Mrs. Persons.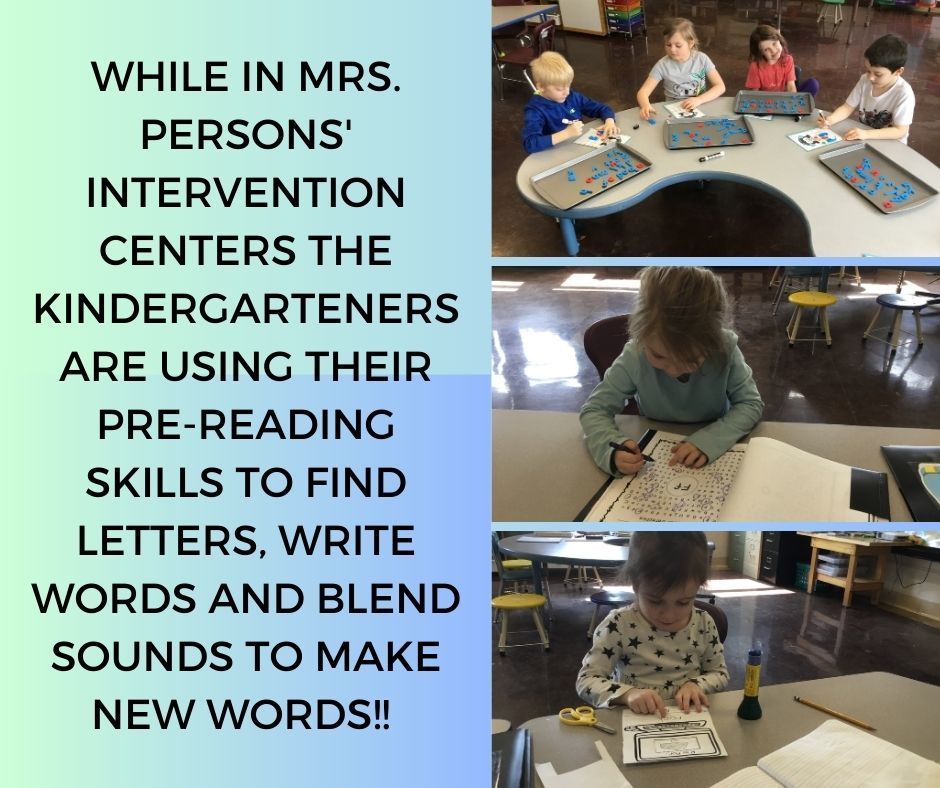 Hello Parents and Guardians, We want to share a couple of updates to the calendar and upcoming projects for the district. As mentioned in the recent newsletter, March 31st will not be a day of school for students and staff. This day was a planned "no school" day by the approved district calendar but was mistakenly left off the distributed calendar. In addition, we have modified March 30th to now be a half day of attendance with student dismissal at noon. Students will be provided lunch prior to dismissal on this day. A variety of wellness activities have been planned for students and staff to promote healthy living and success-building habits. Special Education students attending Hewes Center will continue their normal schedule at BOCES. Our Jr. and Sr. CTE students have the option to attend their normal day at BOCES or attend the morning Wellness Day at CCS. They need to communicate their plan for the day with Mrs. Nickerson. The district will also be conducting a fixed asset evaluation for the contents of the school. All student devices will be collected at the end of the day on Wednesday, March 29th to complete this project. Student devices will be redistributed when students return from Spring Recess on April 10th. Spring is on our doorstep. Students have been working hard throughout this month. Everyone is looking forward to the upcoming spring recess to recharge before the final push of the school year. Thank you for your flexibility and cooperation with these changes.

Congratulations to Sadie Fuller and Abigail Malecki for having their art accepted into the Regina A. Quick Center for Arts' High School Juried Art exhibition. There will be an opening reception on Tues. April 11 at 5pm at St, Bonaventure.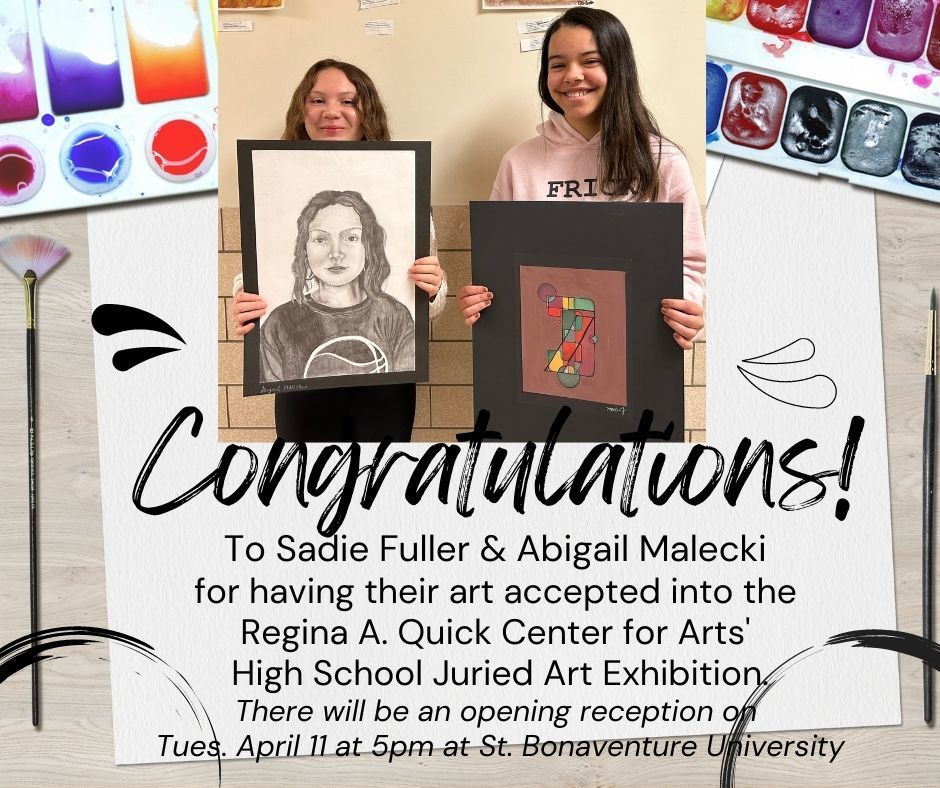 If you ordered tulips and daffodils from NHS through the American Cancer Society's Daffodil Days, flowers will be available to pick up today starting at noon until 4:30pm. If you marked for them to be sent home with a student, they will be sent home today. Thank you for your support!

Thank you for making our Book Fair a success!

Good afternoon Clymer families. This is a reminder that there is no school tomorrow, March 17th, for all students including our students attending BOCES. Have a wonderful weekend, and we will see you all on Monday!

NO SCHOOL on March 17th for ALL STUDENTS

Daylight savings time: Sunday 3/12.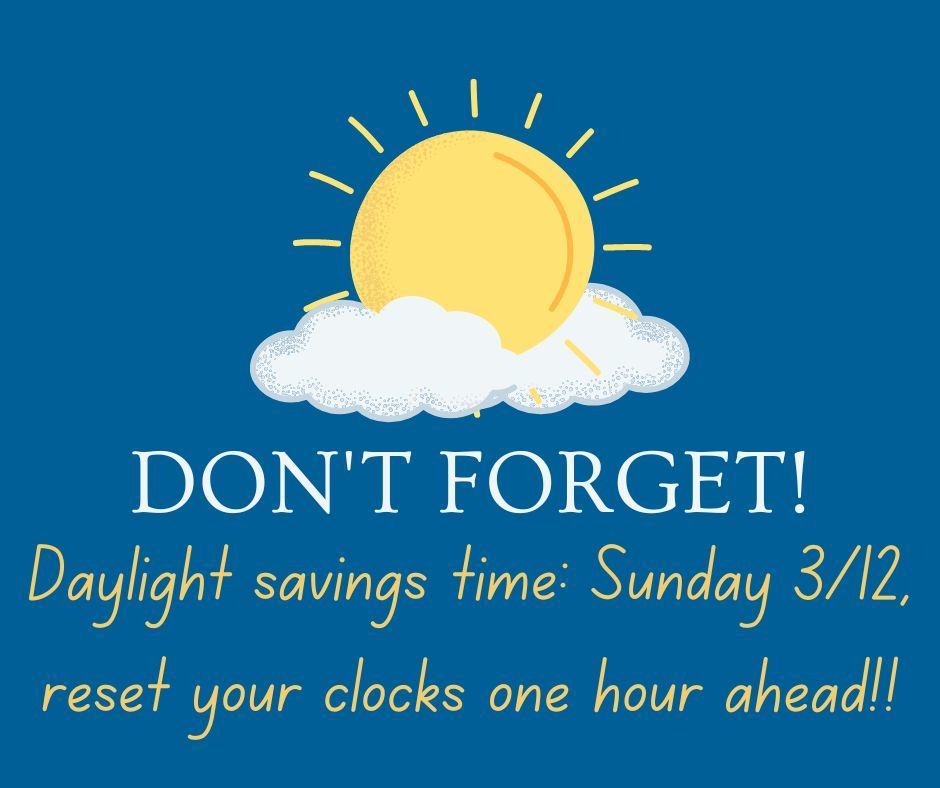 8th Grade Art - Printmaking lesson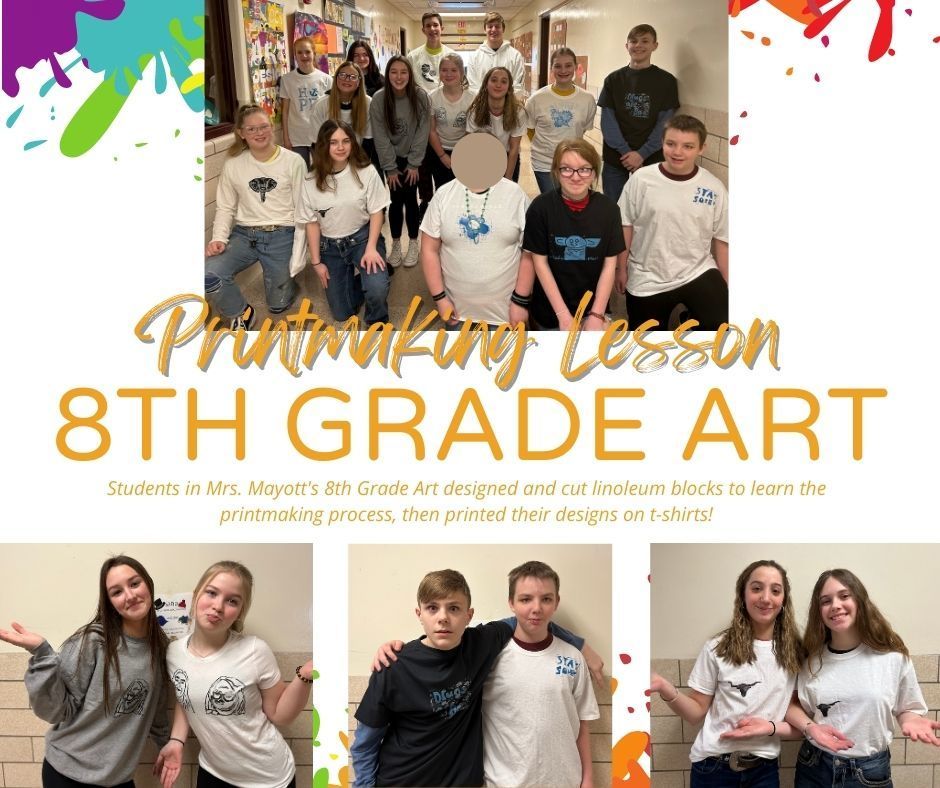 Clymer Central School will be in session as planned for Tuesday, March 7, 2023. Law enforcement has determined there is no immediate threat, and the school can proceed as scheduled. It is the responsibility of Clymer Central School to continue to provide a safe educational environment for our students. In follow up to this incident, we have requested a greater police presence throughout the day tomorrow and throughout the rest of the week.

Clymer Central School District is now accepting applications for a 2nd SHIFT CLEANER Start Date: March 23, 2023 Qualifications: Candidates must have a high school diploma or possess a high school equivalency diploma and have minimum 1 year of experience in a trades field (construction, electrician, mechanic, or laborer). This is a non-competitive civil service position. Salary: Per the CESP Bargaining Agreement Application Deadline: March 17, 2023 Application Procedure: Apply online at
www.wnyric.org
or submit an application to: Stephanie Leek, District Clerk Clymer Central School 8672 E. Main St. Clymer, NY 14724
Good Morning Clymer Families. I would like to update you regarding the lockout drill that evolved into a lockdown drill first thing this morning. Today I received an untraceable email with a potential threat. With the assistance of local law enforcement and consultation with the FBI, the email was determined to be a non-credible threat. Administration and law enforcement initiated extra precautions and did interior and exterior building sweeps with the K-9 units. Our students and staff did an outstanding job following our established safety protocols. which allowed quick and efficient work. There was NO time that any student or staff member was in immediate harm. I appreciate your patience and trust in our handling of this situation.
The Clymer Central School is currently in a lockout protocol. During this protocol, no person is admitted in or out of the building. If you are dropping off or picking up your student, please wait for a follow-up message. The administration is working with local law enforcement regarding a potential threat. Currently, there is NO immediate danger for our students and staff. More information will be shared as it becomes available.

It's Scholastic Book Fair time! From Monday, March 6th-Friday, March 10th, your child (Pre K-8th Grade) can shop the Book Fair with their class or during the school day in the Helm. The Book Fair will also be available for adults to shop with their students after school until 4pm every day. Every purchase supports our school.

No School March 31st Spring Break March 31st-April 9th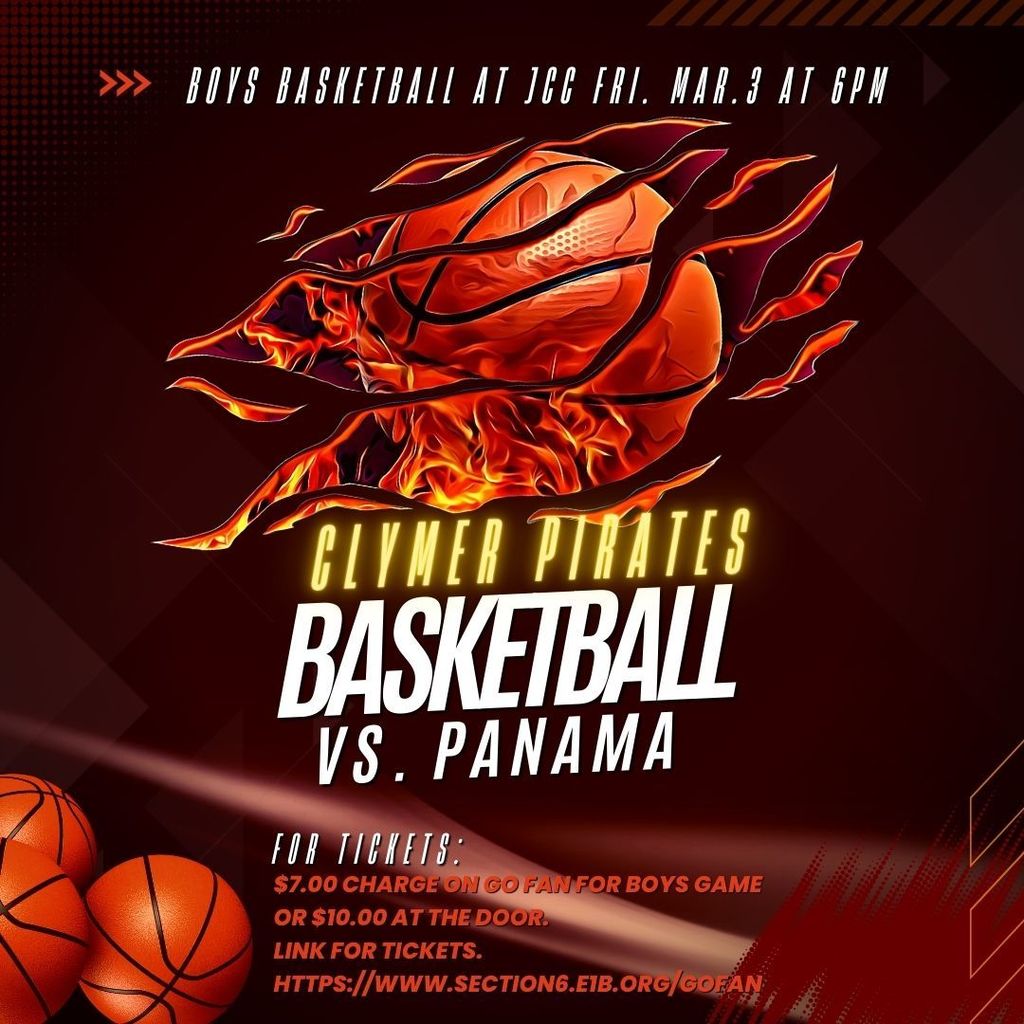 March 6th-March 10th Scholastic Book Fair httsp:bookfairs.scholastic.com/bf/clymercentralschool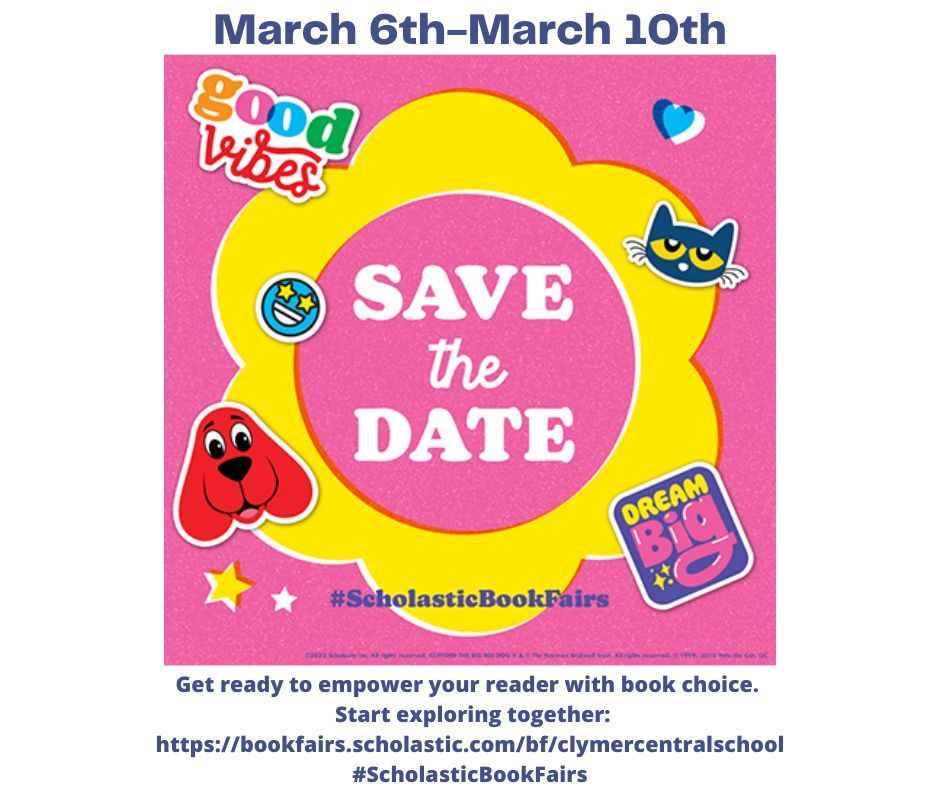 Clymer Pirates Boys Basketball VS North Collins @ JCC Monday Feb. 27th at 7:45 PM. For Tickets: $7.00 charge on GOFAN.COM or $10 at the door Link for tickers:
HTTPS://www.section6.e1b.org/gofan