PTSO is having a Christmas concert box raffle fundraiser. Concert dates are December 8th, 13th, and 15th. Boxes will be on display and tickets will be available to purchase before and after each concert. The winners will be drawn after the last concert.

Senior Class Auction November 30th at 6:30pm. If you have anything you would like to donate, contact any CCS Senior or Mr. Neckers.

Wishing you a wonderful Thanksgiving. Thanksgiving Break November 23-27th.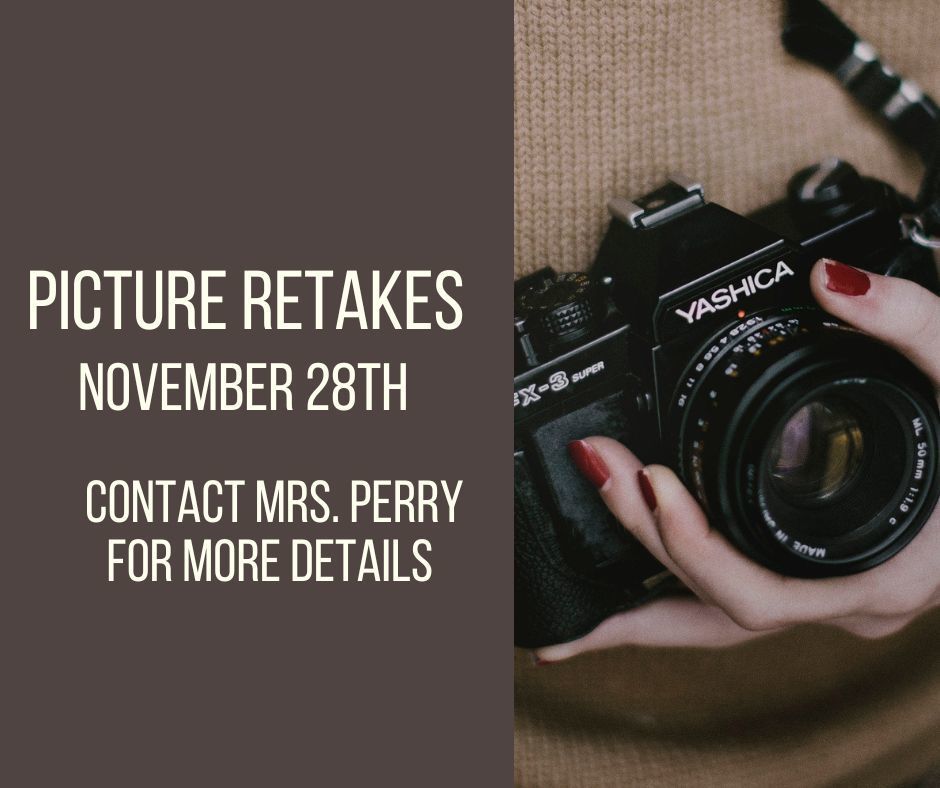 Girls Modified Basketball @ home 4:30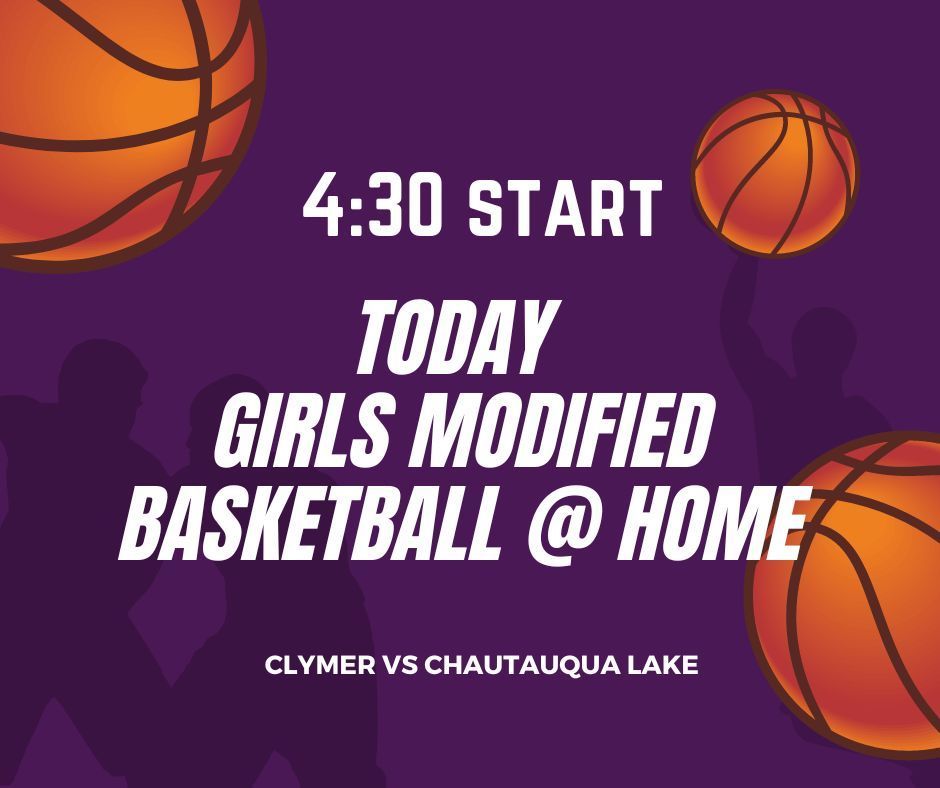 The school campus will be open Saturday, November 19th for all scheduled practices and the Senior Play performance.
Clymer Central School will be closed Friday, November 18th for all activities.

CCS is closed 11/18 due to snow. The Senior play that was originally tomorrow tonight has been rescheduled to 11/22.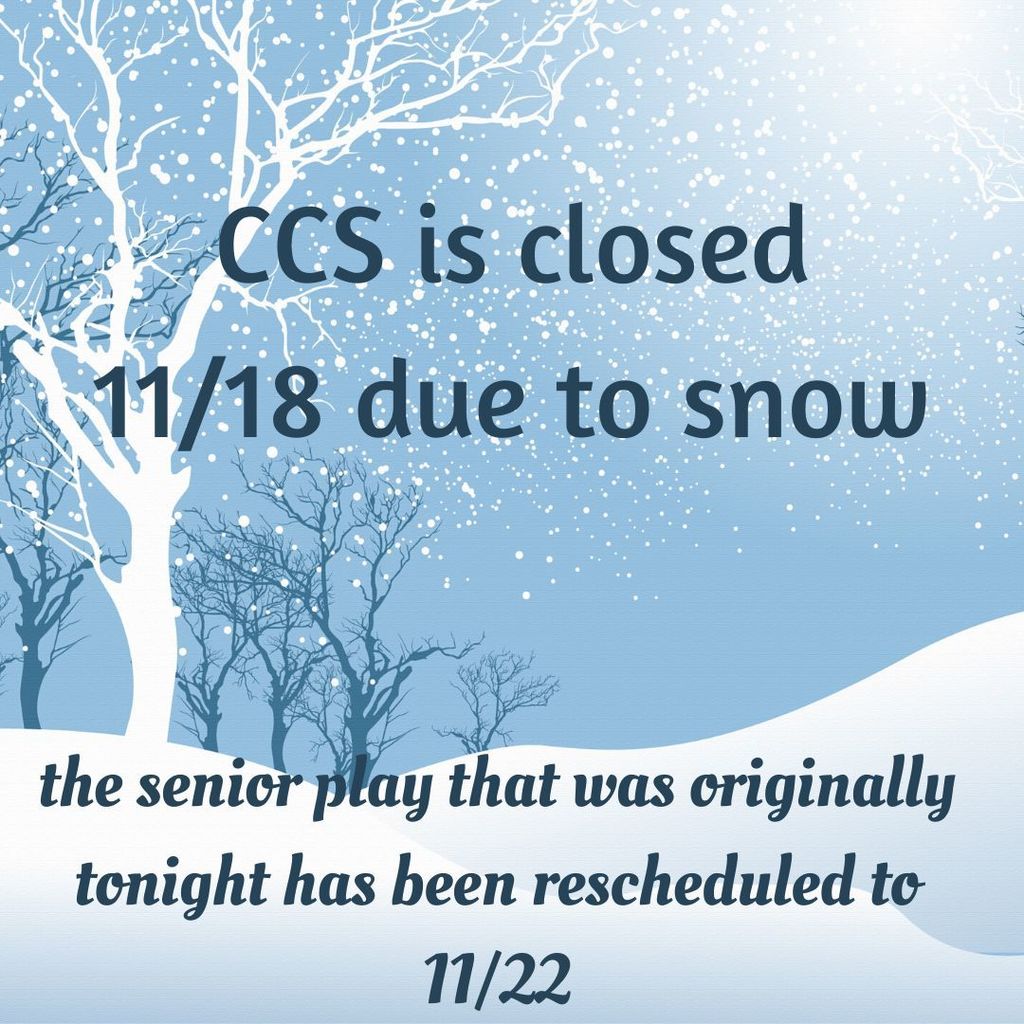 Based on the Governor's declaration, the Clymer Central School District and all Chautauqua County schools will be closed on Friday, November 18th. This closure would include the postponement of the Senior Play and the cancellation of all after-school and evening activities for Friday. We have rescheduled Friday's Senior Play Performance to Tuesday, November 22nd at 7 pm. Please note that after-school activities for today and this evening will still go on as planned. The district will make a determination concerning Saturday activities on Friday and we will communicate this information tomorrow as quickly as possible.


Wolfpack with a 4th place finish at STATES. Good Job Girls!

Parent-Teacher Conferences will be held on November 21st and 22nd. K-6 students will be dismissed at NOON both days.

As seasons change we are anticipating and starting to see an increase in cold/flu symptoms within the students in school. This is just a reminder that if your child has any of the following symptoms, please keep them home and contact the school nurse with any questions. Symptoms that warrant staying home: -Fever greater than 100.4 : please keep home until child is fever-free for 24 hours without any medication -Vomiting and/or diarrhea : please keep home for 24 hours following the last episode -Severe sore throat : especially along with fever and feeling ill for more than 48 hours -Honey - crusted sores around the nose/mouth or rash on other body parts -Large amounts of mucous from their nose : especially with facial pain or headache -Severe ear pain or fluid coming from the ear -Severe headache : especially with fever -Persistent Cough

Thanksgiving Break in 1 week!!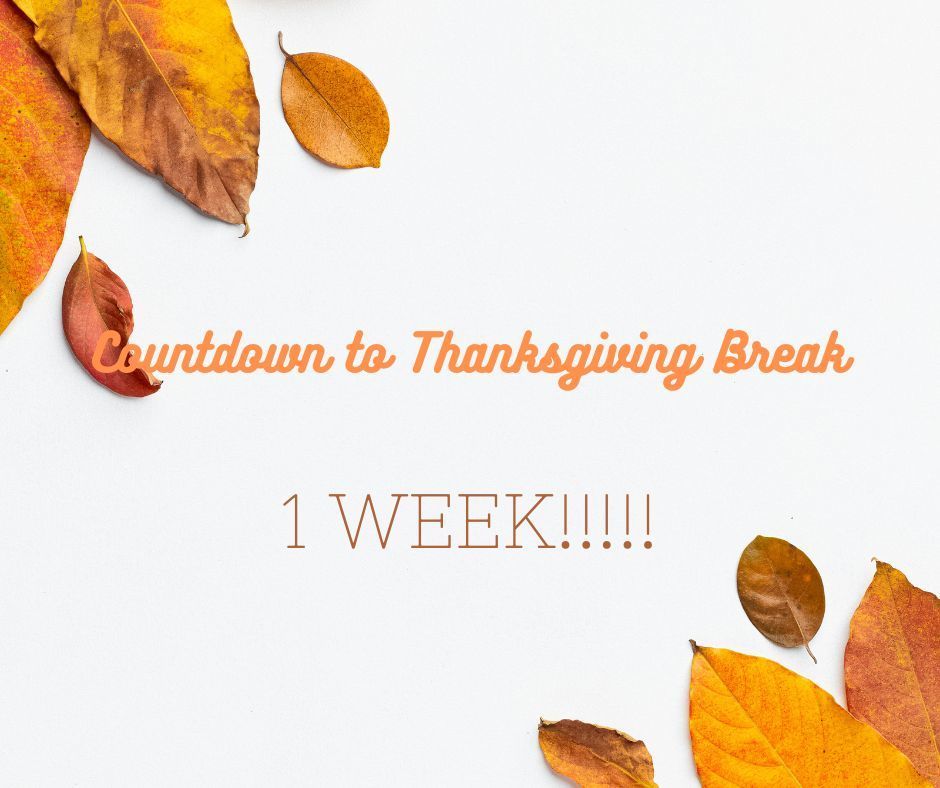 Reminder: Picture retakes are this Friday, November 18th. Students may sign up with Mrs. Perry, if they haven't already.

Weekly Sports schedule 11/14 – 11/19 Monday: Mod Girls B-Ball home vs Westfield 4:30 start Tuesday: Wednesday: Mod Girls B-Ball at Sherman 5:00 start. Bus leaves at 4:15 Thursday: Mod Girls B-Ball at Panama 4:30 start Bus leaves at 3:55 Friday:

Veterans Day-November 11th Honoring all who served-THANK YOU From Clymer Central School

GOOD LUCK WOLFPACK GIRLS CROSS COUNTRY TRACK AT STATES!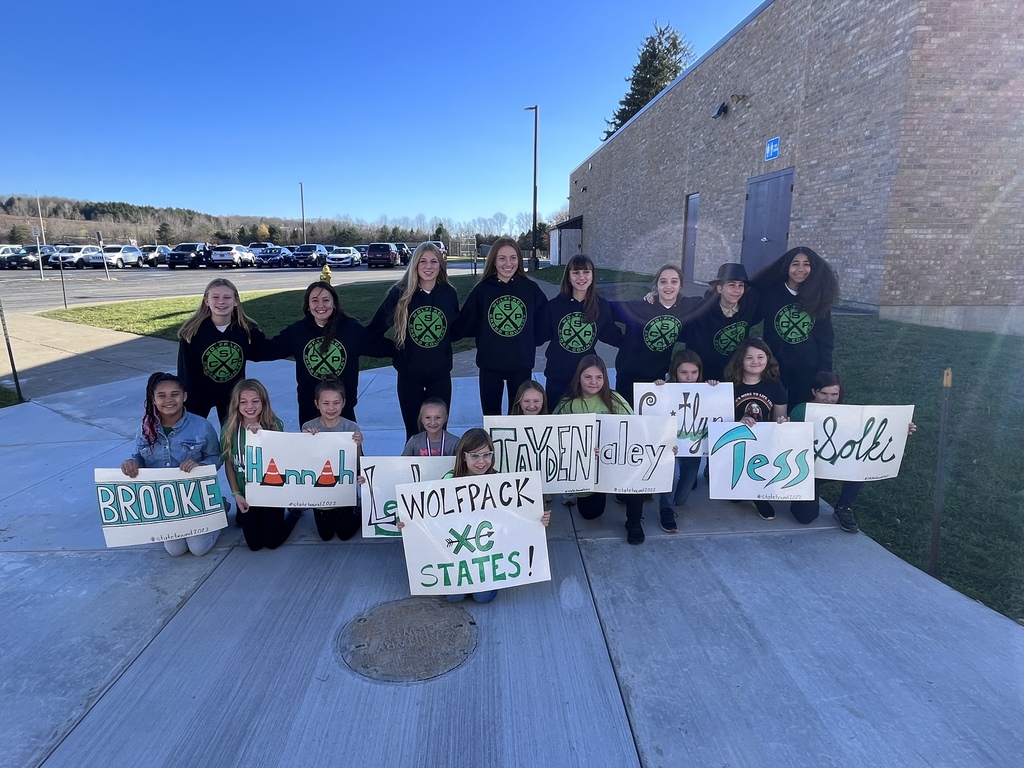 Good morning. This is a reminder that our staff will be working with law enforcement today as part of an Active Shooter Training. There will be an abundance of emergency vehicles in and around the school parking lot. We will share with you an update when our training had concluded.

Senior Auction: Come Support the Senior class at their Annual Auction! Nov. 30th at 6:30pm in the small gym at CCS. If you have items you'd lie to donate, please contact Mrs. Mayott or Mr. Neckers at
cmayott@clymercsd.org
or
sneckers@clymercsd.org
.