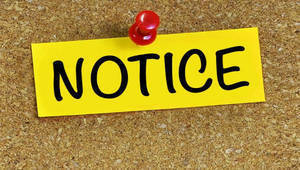 BOE Special Meeting
Stephanie Leek
Monday, August 23, 2021
The Clymer Central School District Board of Education will hold a special meeting on Thursday, August 26, 2021 at 7:00pm in the Student Performance Center. The meeting is being held to discuss the district's reopening plan and appoint a District Curriculum Coordinator.
To ensure adequate meeting set up, anyone wanting to attend the meeting must make a request to do so by contacting the main office by Thursday, August 26th at 1:00 PM by calling 716-355-2001 or emailing sleek@clymercsd.org.
All members of the public wanting to attend should use the SPC entrance. Masks will be required for anyone unvaccinated.
Click the link below for the agenda.